The simplest, most powerful way to trade any market.
Entry, exit and stop signals for over 15,000 stocks, ETF's, futures and forex. Pinpoint market timing. And unprecedented transparency.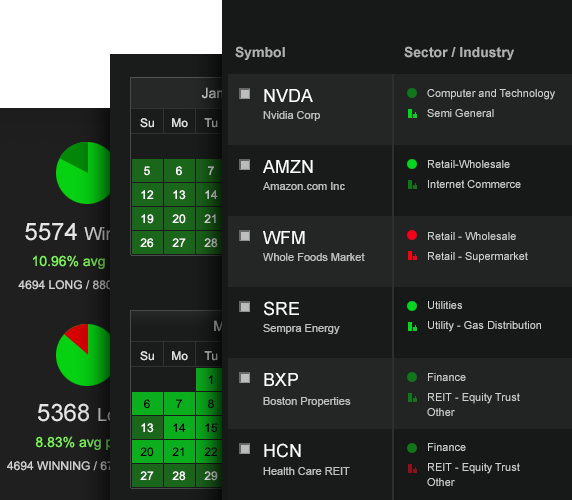 Having a tool that can identify short, intermediate, and long term trades is essential for your long term success as you invest and trade all of the different time frames.
Eliminate all the guesswork.
With The Wizard, there's no guessing. Ever. We provide exact buy and sell signals, trailing stops and profit targets – right down to the penny. And we do it for both long and short trades. On over 15,000 stocks, ETF's, futures contracts and forex pairs.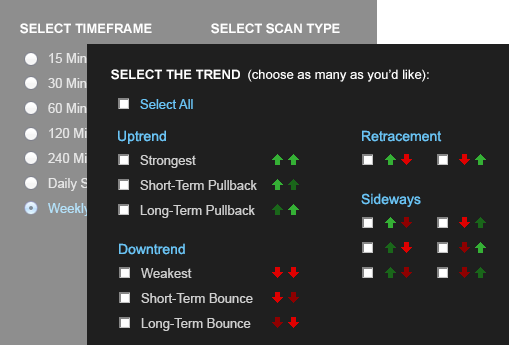 The Wizard's intuitive interface has completely streamlined the trading process. With just a few mouse clicks, you can choose your market, set your trade requirements and see your trade signals. No matter what market you trade, we've made it easy to do.
"I just cannot imagine trading without the Wizard especially in this unpredictable market of today.  Really it is a no-brainer to get in and out of trades and make a profit."
- Dresden Thomas